Reiger Park
On behalf of the School Governing Body, Management Team and the Reiger Park Community, I wish to express my heartfelt gratitude to Vortex Technologies (Pty) Ltd for exposing our institution to an Information Technology System that has unlocked the door to opportunities of the future and access to information that will enable our institution to improve our overall administration and curriculum delivery.
Mr. G.J. Fisch
more

Mkhanyo Primary
This system is amazing and is neccessary for all institutions that believe in efficiency.
SS Mahlangu, Principal
more
Kwamhlanga North East Circuit
Vortex will surely save us a lot of time, and will enhance our programmes as circuit managers.
ZJ Skosana, Circuit Manager
more
Who Are We? - Vortex unlocks the Cloud Potential!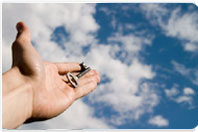 Vortex Technologies (Pty) Ltd is a South African software development company.
Through our highly qualified software development engineers, we have created and developed software solutions for various sectors within the South African Private and Public Sectors.
Our flagship product, Vortex, is designed to be the key to the wealth of modern technology!
The Company (Vortex Technologies (Pty) Ltd) was founded by a dynamic team of enthusiastic IT specialists and ably led and managed by their CEO Logan Naidoo. The Company identified certain focus areas and concentrated their efforts in creating local software solutions for South African needs. The mission of the company was defined as creating software solutions,using South African people and talent to create solutions for South Africa. This is strongly underpinned by the Company's values about "giving back".

Our "GIVE BACK" can be in the form of :
• PPP- Private and Public Partnerships.
• Combining with other Corporate Partners to provide needed support to deserving causes where our applications needed.
• Sharing our expertise and knowledge.
• Using technology that will leave an indelible mark on the future of the ICT sector in South Africa and the rest of the world.
• Seeking best practices from within South Africa and the world and customising it to suit South Africa.
• Cross pollinating and transfer of skills to enable the less fortunate to improve their capacity and capability using Technology.
• To make South Africa the technical hub of Africa.
• Always promise less and deliver more.

"About Us, Our Company Overview."
Vortex Technologies is made up of passionate people!
And this in turn defines the company. With an unparalled combination of innovation, skill, and passion, you are assured excellence!
more
your business intelligent partner
We will ensure that you are kept up to date with the latest technologies, so that you can lead your institution swiftly into the future!
more
Testimonials.
What others have to say
These are comments from just some of our clients, from all over South Africa, that has experienced that awesome power of Vortex.
Program is too appealing,
I want it in my school to ease my work, FM Selahle, Principal, Vukuzame Secondary. &nbsp
more
News
News
Vortex gives back to the community...
... high levels of Social Responsibility.
February 25th, 2012
Pinetown District Awards ...
... Vortex sponsorships towards learners
February 29th, 2012